How to Go Gluten-Free without Giving Up Gourmet Meals
A full third of Americans are getting in on the gluten-free trend in an attempt to be more healthy, according to a report from NPR. And while there is usually a learning curve when it comes to cooking gluten-free...
A full third of Americans are getting in on the gluten-free trend in an attempt to be more healthy, according to a report from NPR. And while there is usually a learning curve when it comes to cooking gluten-free meals, the switch to a gluten-free diet doesn't have to mean a future of flavorless eating. We've rounded up five simple tips to help you embrace the gluten-free way of life without sacrificing the flavors you crave.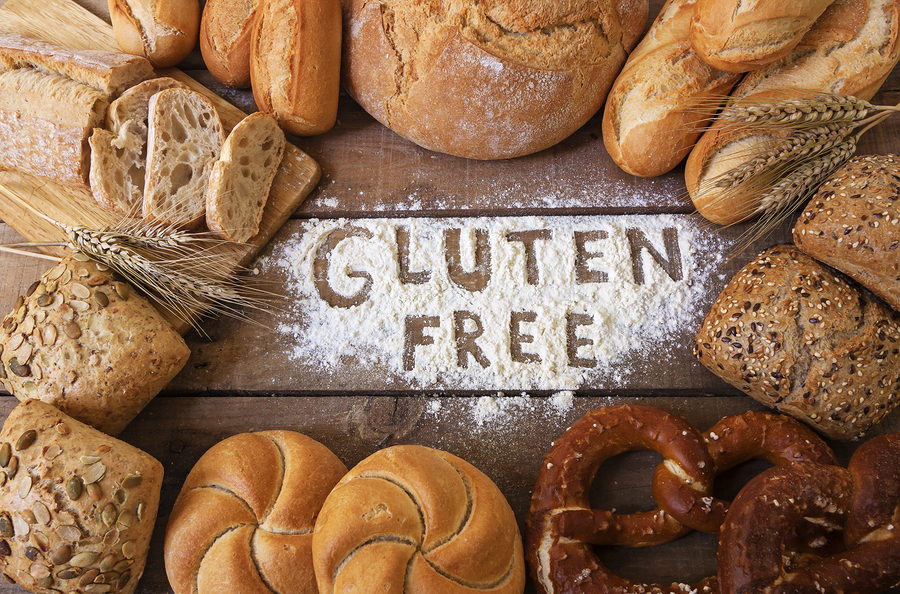 1. Try Tamari
Made with 100 percent soy and free of the wheat lurking in many brands of soy sauce, tamari offers all of the rich color and flavor of this Asian favorite without the gluten.
In fact, many people prefer tamari -- which works equally well as an ingredient and as a dip -- over soy for its balanced composition, low salt and depth of flavor.
Other similar gluten-free flavor boosters? Hoisin, vegan Worcestershire sauce, sriracha, and salsa. One word of caution? As with all processed foods, double-check the labels to make sure the products you're selecting are truly gluten-free.
2. Think Small
Gluten-free baked goods tend to have a shorter shelf life than regular baked goods so large batches are unlikely to stay fresh for more than a couple days. Resist doubling and tripling recipes to avoid ending up with stale cookies, cupcakes or brownies.
An added bonus? By sticking with small batches, you avoid excess waste if your recipe doesn't turn out well on the first attempt.
3. Mix It Up
Gluten-free flour substitutes are neither one-size-fits-all nor a spoonful-for-spoonful substitute for regular flour. How do you know which is right for you? By Experimenting with different types of gluten-free flour and gluten-free baking mixes.
From almond to coconut to chickpea, there are endless different types of gluten-free flours all with their own unique flavors and properties. The more you try, the better you'll develop a sense of what works best for which purposes.
Additionally, many gluten-free bakers eventually begin making their own gluten-free mixes which not only saves money but will also help you develop flour blends which work best for your individual palate and cooking and baking needs.
4. Learn From the Experts
You may be new to the gluten-free lifestyle, but plenty of people have been at it so long that they're practically pros. There are countless cookbooks, websites and blogs devoted to sharing delicious gluten-free recipes.
When you're starting out, follow these recipes carefully, keeping in mind that cooking and baking gluten-free can be a very different process then you're used to. For example, fat is absorbed differently, batters can be more dense than usual, browning is tricky, and baking times can be off. All of these challenges are manageable, and the right guidance can help you avoid common gluten-free pitfalls.
But it's not just about replicating recipes. The more you read up on gluten-free cooking, the better you'll understand how ingredients work together as well as which are the most effective substitutes. As you expand your knowledge, you'll be able to apply it in new and exciting ways in the kitchen. Who knows? Maybe you'll even have a gluten-free blog or cookbook of your own someday!
5. Whole is Healthy
While there is a growing body of gluten-free products on the market, loading up on pre-made, processed gluten-free offerings is not expensive, but can also steer you away from the healthier aspects of gluten-free eating. Instead, seek out whole, naturally gluten-free ingredients, such as veggies, fruits, nuts, legumes, and seeds. Whole grains like quinoa, fava and buckwheat, meanwhile, are delicious and work well in everything from salads to baked goods.
Think of it this way: "eating the rainbow" is oft-heard advice from nutritionists. Sticking with whole foods as much as possible when cooking gluten-free can help ensure that your plate is loaded with colorful and tasty meals, snacks and treats.
One last thing to keep in mind when honing you gluten-free cooking and baking skills? It's a learning process. Trying different gluten-free ingredients, products and recipes is the best way to get comfortable with this new type of cooking while simultaneously honing your craft. Also, resist thinking of going gluten-free in terms of what you're giving up and instead think of it as an adventure toward healthier, more wholesome eating and a happier digestive system, too.
And be sure to register with Cilantro, your one-stop-shop for all things kitchen and cookware to make sure you've got everything you need to get off to a beautiful gluten-free start!