How to Make Your Own Chipotle Chicken Burrito Bowl at Home
You can make your own Chipotle-style bowl in less time than it takes to drive to Chipotle and back, and for less money, too.   Chipotle Mexican Grill has built its image, and its following, around the idea that...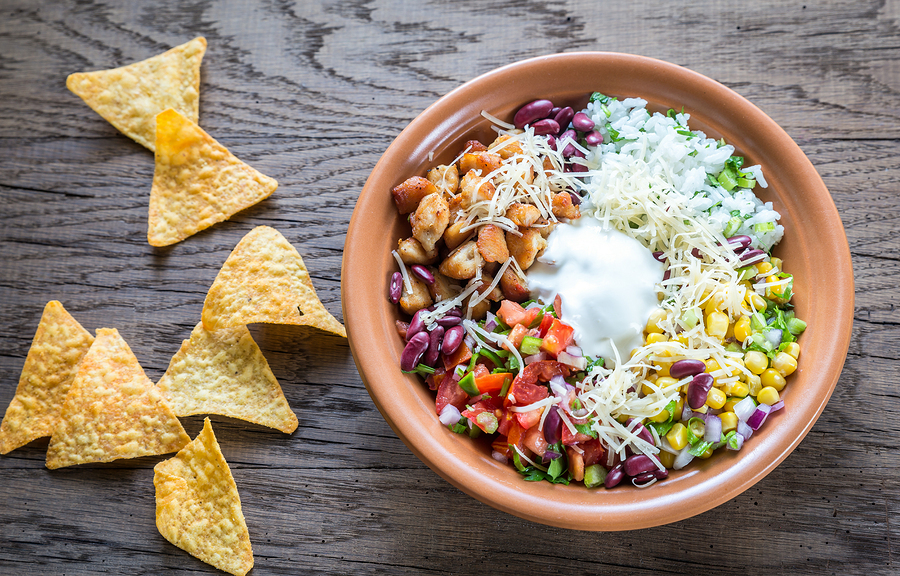 Chipotle Mexican Grill has built its image, and its following, around the idea that its food is safer, healthier, better than that of other fast food chains. It has been the hands-down favorite of health-conscious people looking for a quick bite. How ironic is it, then, that major concerns over the safety of their food-handling practices have brought national attention - and not the good kind - to the chain? If you find yourself missing your favorite "healthy" fast food fix, the good news is that you can make your own "Chipotle bowls" at home.
If eating healthy is your goal, then homemade beats fast food any day. And these burrito bowls are so easy and affordable to make at home. You can probably whip up enough for the whole family faster than you could drive to the nearest Chipotle anyway! This recipe is for chicken, but you can substitute grill steak, pork, tofu, or assorted vegetables if you like.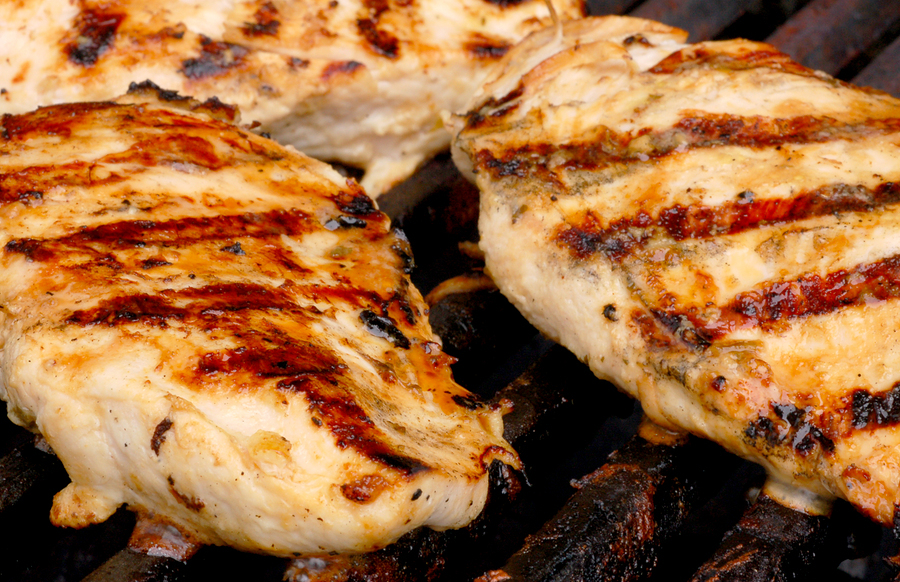 Homemade Chipotle Chicken Burrito Bowls
For the Chicken
1 tablespoon vegetable oil
2 chipotle chilies in adobo sauce, finely chopped
1 teaspoon garlic powder
1 teaspoon ground cumin
½ teaspoon dried oregano
½ teaspoon black pepper
4 boneless, skinless chicken thighs (or 3 boneless, skinless chicken breasts)
For the Cilantro-Lime Rice
1 teaspoon vegetable oil
1 cup long-grain white rice
2 cups water
1 lime
2 tablespoons freshly chopped cilantro
kosher salt to taste
For the beans
1 15-ounce can black or pinto beans, rinsed and drained
1 tablespoon vegetable oil
1 red onion, diced
½ teaspoon ground cumin
½ teaspoon chili powder
Salt to taste
For the toppings
1 cup frozen charred corn (warmed)
1 cup guacamole
1 cup pico de gallo
½ to ¾ cup finely shredded Monterey Jack cheese
1. To make the chicken, in a large bowl, stir together the oil, chipotle chili, garlic powder, cumin, oregano, and pepper. Add the chicken and toss to coat. Cover and refrigerate for at least 1 hour, or overnight.
2. Heat a grill or grill pan to medium-high heat. Cook the chicken for about 5 minutes per side, until cooked through. Let the chicken rest for at least 10 minutes, and then cut into bite-sized pieces. For the Rice
3. To make the rice, heat the oil in a heavy saucepan over medium heat. Add the rice and cook, stirring, for about 1 minute. Add the water and bring to a boil. Reduce the heat to low, cover, and simmer until the rice is cooked and the liquid is absorbed, about 20 minutes. Remove the pan from the heat, remove the lid and fluff the rice with a fork. Stir in the cilantro and lime juice.
4. To make the beans, heat the oil in a medium saucepan over medium-high heat. Add the onions and cook, stirring occasionally, until softened, about 5 minutes. Reduce the heat to medium-low and stir in the beans, cumin, chili powder, and a pinch of salt. Cook until heated through and the flavors have melded, about 10 minutes.
5. To assemble the rice bowls, place a scoop of rice in each of four serving bowls. Top with the chicken, beans, corn, guacamole, pico de gallo, and shredded cheese, dividing all of the ingredients equally among the bowls. Serve immediately.
Browse our grillware section to find everything you need to make your own grilled meat or veggie burrito bowl toppings.