The 12 Best Kitchen Gadgets to Give This Holiday Season
Still wondering what to put in stockings and under the tree this Christmas? For home chefs, foodies, and other culinary connoisseurs, we can think of no better presents than the latest cooking-related gizmos and gadgets. Read on for a...
Still wondering what to put in stockings and under the tree this Christmas? For home chefs, foodies, and other culinary connoisseurs, we can think of no better presents than the latest cooking-related gizmos and gadgets. Read on for a roundup of 12 amazing kitchen-themed gifts -- one for each of the 12 days of Christmas, natch -- guaranteed to delight enthusiasts of all things edible this holiday season.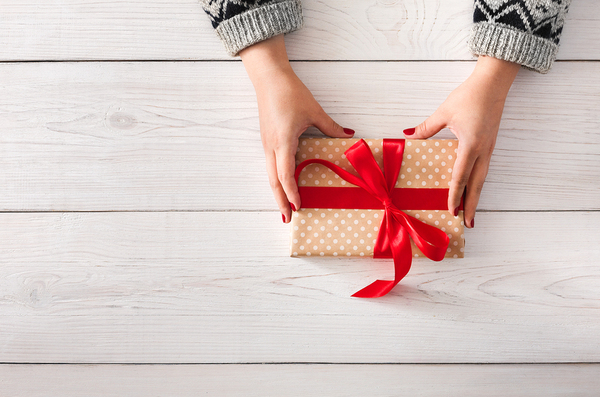 Many professional chefs cite this consummate piece of cutlery as the one piece of kitchen equipment they can't live without. Available at a wide range of price points, they're perfect for everything from stocking stuffers to major gifts. Shopping for someone who's been extra-nice this year? Consider a complete knife set instead.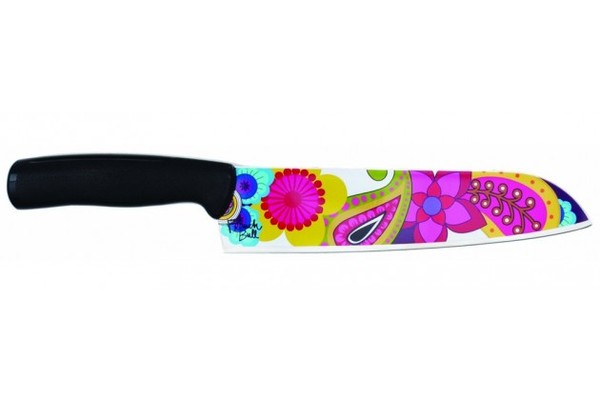 2. OXO Good Grips Angled Measuring Cup Set
There are measuring cups, and then there are the OXO Good Grips Angled Measuring Cups. What sets these apart from the rest? A patented design featuring angled surfaces for from-above measurement reading; soft, non-slip handles; and convenient measurement markings in cups, ounces, and milliliters are just a few of the attributes that would help these clever liquid measuring cups pass the approval of the jolly fat guy himself.
Most people go their entire lives without knowing what a good blender can really do. Get ready to rock the world of any smoothie-loving recipient with the generous gift of a Blendtec blender.
It's not just for soups, though. The Blendtec's heavy duty grinding motor makes it ideal for making everything from ice cream to hot soups in record time. In addition to chic grey, fresh white, and classic black, color choices like "Caribbean," and "Poppy Red" make this gift as fun as it is functional.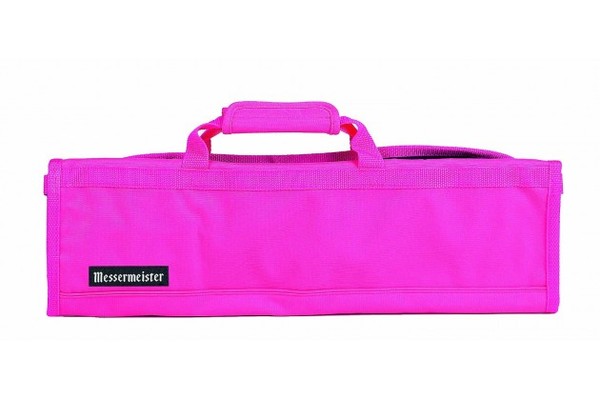 4. Messermeister 8 Pocket Padded Knife Roll Pink
Shopping for a chef and fashionista? You can't go wrong with this one-of-a-kind fashion statement designed to pack eight knives...and a seriously pink punch.
Have a tea fanatic in your life? If so, enhance tea-time with this innovative device. In doing so, you're not just giving a tea infuser, but also the gift of relaxation.
Many home chefs aspire to adding a Cuisinart to their culinary arsenals, but few ever have the pleasure of actually doing so. Show someone you've really been listening with this extraordinary gift.
A Cuisinart stand mixer is more than a mere piece of kitchen equipment, it's an investment -- and one that will more than earn its keep due to the efficiency, versatility, and durability of these marvelous mixers.
7. The Cuisinart Superautomatic Single Serve Espresso, Caffé Latte, Cappuccino, and Coffee Machine
For coffee lovers, the perfect cup of Joe isn't just part of the morning routine, it's a way of life. This extraordinary coffee maker serves up barista-styled, full-bodied beverages with just the push of a button. A dual heating system, steam control dial, cup warming plate, and customizable heat settings ensure that drinks are brewed exactly to the drinker's precise specifications.
8. A Fondue Set
Because is there anything more fun than fondue? The perfect gift for home cooks who also enjoy entertaining, a fondue set is sure to bring countless hours of enjoyment in the form of good company and exquisite food.
If you're shopping for a chef or foodie, chances are you're also shopping for a wine lover. If so, a good wine aerator is a particularly thoughtful gift for someone on the "Nice" list.
Not only does a wine aerator help bring wine to its full potential, but it does it much faster than if you decanted it and let it breathe for 30 minutes. According to some experts, a wine aerator makes wine taste two times more expensive.
10. Chefs Choice M852 Classic WafflePro Two Square
Homemade waffles are one of life's simplest pleasures, and yet a shocking number of people are still settling for inferior frozen varieties. (No offense, Stranger Things.) Put the wonder of rich, thick, golden, crispy Belgian waffles within reach with this sleek waffle maker -- a surprisingly chic addition to any minimalist kitchen.
11. Keep-It Fresh Produce Bags
Everyone is trying to eat healthier these days. Why not help someone's New Year's resolution along while saving them money with these ingenious produce bags? Not only can they slow down the ripening process of fruit, veggies, and even fresh-cut flowers by up to 10 times longer, but they do it with no sacrifice of flavor or nutritional value.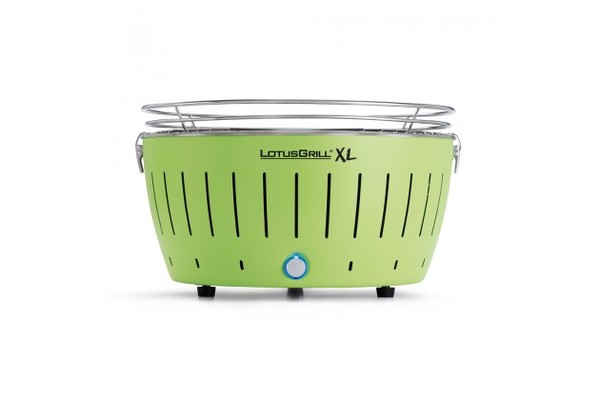 12. A Smokeless Charcoal Grill
The coming and going of the holiday season means one thing to a particular breed of home cooks: barbecue season is almost upon us. This smokeless grill is a true game-changer for barbecue lovers thanks to an award-winning design feted for quick and even burning -- meaning optimal cooking results every time.
The best part? It's portable and comes with its very own color-matched nylon bag for on-the-go barbecuing whenever the inspiration strikes.
While shopping for Christmas presents can often be stressful, Cilantro The Cooks Shop makes it easy with an extensive inventory of kitchen items for home chefs. To see many of these and other time-saving, results-boosting kitchen devices in action, be sure to check out Cilantro's collection of Facebook videos. Then be sure to browse kitchenware, barware, cookware, electrics and beyond to cross even more items off your holiday shopping list with a little help from Cilantro The Cooks Shop.